Welcome to our Black Friday Offer!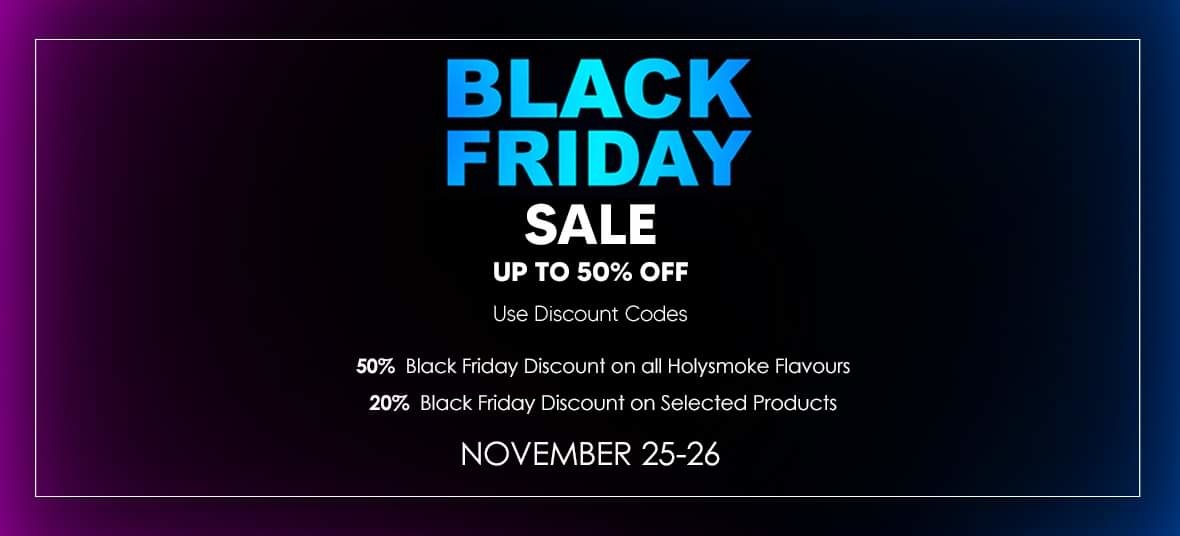 We are pleased to announce our Black Friday Offer, 50% Discount on all Holysmoke Liquids and 20% off selected products. To receive these discounts all you need to do is add the following coupon codes below at checkout to receive your discounts! The offer is Valid from 12.00 pm midnight on the 25the November until Midnight 26th November.
COUPON CODES BELOW
50% Discount
20% Discount
We hope that you enjoy your shopping experience and if you have any queries please do not hesitate to get in touch through our contact us page, Facebook, WhatsApp, email or telephone during working hours.
HAPPY SHOPPING - HOLY SMOKE TEAM